Posted by Neil Crosby on February 15, 2005 01:00 PM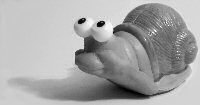 I've just signed up with 34sp, a web host who I've heard very good things about from several friends who have used them for extended periods of time. What this means, of course, is that I'm almost free of Ghoulnet.
I've finally made the move after being able to get hold of my web logs for the last month. All it took to get them to give them to me in the end was a single phone call. Unfortunately, it took 50 minutes of ringing every 5 minutes before I could get through to them. Every time I rang, the phone rang for about a minute and then gave me the answer service which was most annoying. Still, I got through in the end, and spoke to Alistair who seemed genuinely surprised that I'd registered a support request 6 days previously and still hadn't had a reply. If only it had been the first time that that had happened. Still, he looked up the request on their internal system, and he said that it looked like the support team had already done it. I explained that I was that very minute looking at the directory listing which should have been showing the new web logs, but that nothing had been updated. Alistair told me that he would give me a ring to push at the tech support people to actually get it done for me, and that he'd ring me back within half an hour. An hour and ten minutes later he phoned back, apologised for the delay in ringing back, and told me that it had now really been done.
In fairness to Ghoulnet, whenever I have managed to speak to someone at Ghoulnet they have always been pleasant, efficient and seemingly good at their job. It's just very unfortunate that it takes so god-damned long to be able to get to talk to them!
Over the next couple of days my account at 34sp will be being set up, and the DNS for workingwith.me.uk will be being updated to point at 34sp's name servers. What this means is that there will be a period when the site is unavailable. I'd like to apologise in advance for this unavoidable downtime, and I hope you'll bear with me.
See you on the other side…