Posted by Neil Crosby on April 19, 2005 10:00 AM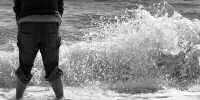 Dammit, here I go being Google's lap-dog again. Well, there's worse things to be, aren't there? Today, Google announced that they have introduced Google Local UK and Google Maps UK (in beta, of course!).
For those of you who have never used the American based Local and Maps services (and in the most part, why would you if you're not American or travelling to America?) the Local service allows you to search for local businesses, whilst the Maps service rather surprisingly shows you maps of an area.
Both work really quite well, even for little old Aberystwyth, where I am. Now, I wonder how long it will be before I can use the groovy satellite feature that they have linked from the American version to look at my favourite pizza place?
Oh yes, and who wants to place bets on how long it'll take before AutoLink comes to the UK now?