Posted by Neil Crosby on March 23, 2005 07:34 PM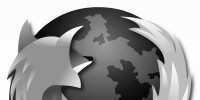 Wow. You wait ages for one update to this site, and then two show up at once!
Firefox and Thunderbird have both just been updated to version 1.0.2. These updates cover a few security bugs mostly, so it would be a good idea for you all to go update (I know that there's lots of you still using pre-1.0.1 Firefox).
Go on. Go now!
TrackBacks
TrackBack URL for this entry: http://www.workingwith.me.uk/cgi-bin/type/mt-tb.cgi/638