Posted by Neil Crosby on April 19, 2005 12:00 PM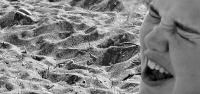 So, the Internet Explorer team wants to hire a technical evangelist, do they? A more cynical person might say that they wanted to rip the evangelism straight out of them, leaving them a bitter twisted shell of a man. Thankfully though, I'm not quite that cynical just yet.
I'm really hoping that this means that Internet Explorer's standards adherence is going to get a little better. I know that all the reports so far have indicated that there won't be much of an improvement in its standards adherence, and that the majority of time spent on Internet Explorer 7 is going to be spent on security, but the fact that they are looking for a technical evangelist hopefully means that they'll get someone who will push for good support of things like CSS2 and full PNG support. Having an XHTML parser would be nice too.
Well, here's hoping that this is a step in the right direction for standards compliance, rather than something that'll turn into nothing.
TrackBacks
TrackBack URL for this entry: http://www.workingwith.me.uk/cgi-bin/type/mt-tb.cgi/622